How many of you participated in Black Friday or Cyber Monday?? I definitely got in some good Christmas shopping from Amazon!
As for teaching materials, I stocked up on some really exciting things from my fellow bloggers and TpT sellers! I've also linked up with Stephanie from Falling Into First Grade for a fun linky party!
I'm also linking up with all the lovely bloggers over at Blog Hoppin'!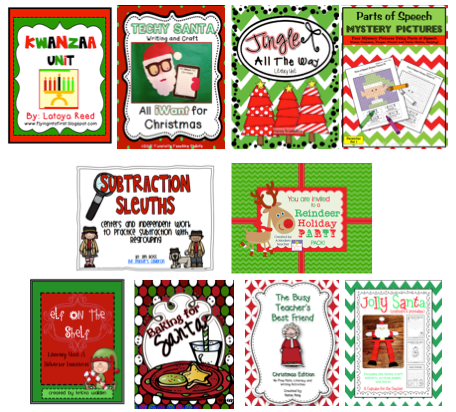 What goodies did you stock up on? Only things for December, or things for the whole year? I'd love to hear about it!