My little blog just reached 100,000 page views and I am so excited! To reward my lovely readers, why not have an amazing giveaway?? This is one you will definitely want to enter - 26 different winners will receive a teaching unit from a top blogger. One grand prize winner will receive all the units, along with a Scotch thermal laminator from me!
Teaching Units included in the Giveaway:
1. From yours truly at
Teaching With Style
, a copy of my new
Amphibian Unit
- 1st-4th grade. A science unit for teaching about the life cycle of amphibians.
Included in this fun and visually appealing unit:
Organizational resources - book bin labels, book labels, binder cover, binder spine inserts, resources tub label,
KWL to assess background knowledge with teacher directions,
Scientist Awards for behavior management,
Vocabulary resources: colorful posters for each word, student dictionary sheet, small vocab words and definitions for matching, large words and definitions for posting in the classroom on a vocabulary wall or hanging above table groups for table names during the unit,
Parts of a Frog labeling activity along with a cloze
activity to reinforce vocabulary,
Life Cycle of a Frog labeling activity.
2. From Michelle at
Just Wild About Teaching
, a copy of her
Polka-Dot Theme Set
- PrK-2nd grade. This packet includes: Months of the year, days of the week, all subjects awards, labels and tags for subjects and center work, numbers 1-100 for a hundreds grid chart, around the room labels for word recognition, letters A-Z for a word wall - with pictures for additional help, flash cards for capital and lowercase letters a-z - can be used for centers or as a memory match game.
3. From Jessica at Mrs. Stanford's Class, her Complete Dolch Sight Word Packet - 220 Dolch Sight Words - PreK-3rd grade.

This adorable sight word packet will have your students flying through the dolch sight words. The packet includes all 220 dolch words in alphabetical order by level. Students are asked to trace, write, cut, paste, fill-in-the-blank, and create their own sight word sentences. Pages can be bound together to create a daily sight word journal or sent home to bring practice to their house. Any way that you choose to use these pages your students will enjoy!

Aligned with Common Core Standards:

RF.K.3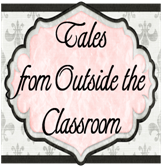 4. Tessa at
Tales From Outside the Classroom
is giving away her
Addition Wheels
AND
Subtraction Wheels
- K-2nd grade. Each one is 18 different pages that are ready to be laminated for math centers. Each page has two different fact wheels on i
t.

You can even make it a game by having students complete their wheels first!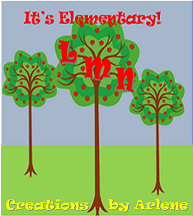 5. Arlene from It's LMN Tree is giving away her Busy Bees unit - 2nd-4th grade. This is a science, reading, and writing unit that integrates grade level ELA Common Core standards through science. Complete lesson plan included.
6. Amanda from
One Extra Degree
has donated her
Dictionary Dig and The 'Saurus: Excavating Wonderful Words unit - 2nd-4th grade. This bundle is a hands-on, DINO-mite way to engage students in dictionary and thesaurus activities like Synonym Hatch, the Dictionary Dig, Guide Word Shuffle, The 'Saurus Eggs, and MORE!

7. Sarah from Kindergarten Korner is donating her Beginning Alphabet Sounds pack - PreK-1st grade. This is a great unit to use as you introduce and review letters and beginning sounds. This 70 page pack includes: 26 letter cards, 5 beginning sound cards for each letter of the alphabet, 26 drawing pages for students to draw objects that begin with that letter, 26 beginning sounds color pages that students can either color the 5 objects that begin with the letter they are studying (and X the rest) OR can write the beginning letter of each object on the page.
8. Caitlin from Kindergarten Smiles is giving away her Awesome Words for Inspiring Authors - PreK-2nd grade. These portable word wall folders are wonderful for your students writing! I introduce these at the beginning of the year and they are used in the writing center throughout the year to assist students in journal writing, making cards, posters, write stories, make lists, etc. There are over 25 themes included in this packet!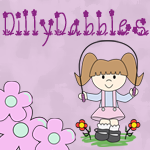 9. From Melissa at Dilly Dabbles, you could get her Mega Classroom Pack - PreK-4th grade. This pack includes

This pack includes what you need to have a perfectly themed zebra classroom. Each section has an explanation/direction page. This pack includes:
Calendar Bulletin Board Items,
Word Wall Alphabet Header Cards,
Themed Birthday Book to make Class Birthday Celebration Books,
All About… Poster,
Schedule Cards,
Hall Passes,
Banner Welcome Cards and Instructions to make a darling paper bag string banner!,
Punch-cards for management or rewards,
Center Posters,
Desk Name Plates in 4 Versions for Upper and Lower grades,
Alphabet Wall Cards with Photo Pictures,
Number Wall Cards with Words and Tally representation to 30,
Thank You Card Printable.
Editable Versions of most items so you can customize them for you!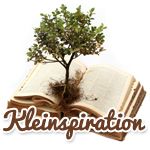 10. Erin from
Kleinspiration
is adding in her
Graphic Organizer pack
- K-6th grade.
This graphic organization packet contains twenty-one different templates that can be used across grade levels and across content areas.
The templates include the following strategies: asking questions, making predictions, main idea and detail, making connections, cause and effect, sensory detail, making inferences, fact and opinion, fantasy and reality, fiction and non-fiction, problem and solution, sequence of events, story elements, story mapping, venn diagrams, main and supporting characters, using transitional words, character traits, and vocabulary.
11. Deb from
Fabulously First
added in her
Zany Zebras Math Centers
- K-2nd grade.
Everyone will love interacting with this math center because it makes learning fun with Zebras. This unit is Common Core State Standards based on two standards: Knowing numbers up to 120 and understanding greater than, less than and equal to. There is a Common Core State Standards poster included for your convenience when the unit is being taught.
Easy to understand instructions and a corresponding recording sheet come with this packet as well.
12. Tanja from
Journeys of a Substitute Teacher
is donating her
Scoopin' Up Beginning Fractions, Decimals, and Percents - 2nd-4th grade.
A sweet pack for those beginning fractions, decimals, and percents. Mainly focused on 25, 50, 75 , and 100 percent, a few thirds included.
Includes:
Decimal, fraction, and percent poster,
8 Decimal Delight delight problems, record sheet and answer key,
8 Fraction Fun
problems, record sheet, and answer key,
8 Percent Play problems, record sheet, and answer key,
Sweet Match Up game/review.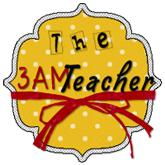 13. Michelle from
The 3AM Teacher
is giving away her
Alphabet Letters with Character
clipart - K-12.
Lower Case Letters a-z, a
complete set in black & white, and a
complete set in full color. A
ll images are png 300dpi.
All of The 3AM graphics are for personal & commercial use. Please read the Terms of Use, included in the file, for details.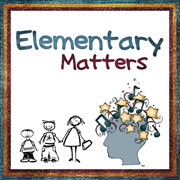 14. Sally from Elementary Matters added in her Writer's Workshop Collection - 1st-4th grades.
Here's a collection of the materials for Writer's Workshop. There are pages of suggestions, references, publishing suggestions, copies for children's writing folders, and several different kinds
of paper for children's writing. There is a word bank, a revision worksheet, and an editing worksheet.
15. Ann Marie from Innovative Connections donated her
Writing Adventures Task Cards Part 1: 36 Prompts and Response Handouts
- 5th-12th grade.
Great bell ringers, journal writing activities, "fast finisher" ideas, challenge work, writing center task cards, end of class writing time, etc.
Also great for a "whole group pick a card and write" activity.
Great resource tool for a wide array of grade levels!
Students can respond to a prompt of choice on the provided response handout or even in a journal.
16. From Shelley at Teaching in the Early Years, you could win some Under the Sea Number Sense Task Cards - 1st-3rd grade.

These task cards will encourage students to practice and reinforce their understanding of number sense concepts. Included are 40 task cards and a student recording sheet.

The skills that are included are: writing and solving equations, solving word problems, place value, representing numbers, expanded notation, odd and even, skip-counting, greater than and less than, number words.

17. From Rachel at Minds in Bloom, you might be lucky to win her Writing and Discussion Prompt Cards - 2nd-8th grade. Thes

e are 200 cards, each featuring a different open-ended question. Perfect for journals, discussion, or anytime you need to get some extra writing in.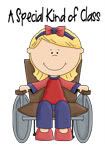 18. Amanda from
A Special Kind of Class
has donated her
Bee Math Work Station Activities, Numbers 11-20
- K-1st grade. These are s
even math work station activities concentrating on the numbers 11 to 20. Activities include one more (adding), one less (subtracting), counting 11 to 20, number recognition 11 to 20, number matching with numbers 11 to 20, measuring and estimating. Activities just need to be printed, laminated and cut out.

19. Mandy from
Mandy's Tips For Teachers
will be giving away her
Geometry Fun Supplemental Unit
- 2nd-4th grade.
This 77 page Geometry packet includes vocabulary cards, a student dictionary, three games, two sorting activities, two creative art projects and a short assessment.
20. Ashley from
The Teacher's Treasure Chest
is giving away her
Buggy For Blends Literacy Packet
- 1st-3rd grade. This includes
Word Cards for Word Wall- Blends CR, CH, CL, BL,BR, FL , WH,
Word Sort- BL, BR, CH , CR Blends,
ABC Order Word Sort- CR, CH, BL, BR, WH,FL,CL,
Word Sort- FL, WH, CL, and
Blends Memory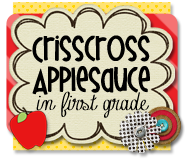 21. Holly from
Crisscross Applesauce in First Grade
donated her
Parent Night Teacher Toolbox
- PreK-3rd.
If you're wondering what to include at your open house, curriculum night or other parent information evening this is for you!
Product Includes:
Community building puzzle piece printable, h
ealthy snack list, s
tudent stars and wishes - find out how your students feel about their academic skills, a
nd much, MUCH more!
22. Heather from Hojo's Teacher Store has donated her Multiplication Magic Squares - 3rd-6th grade.

This puzzle will have students practice their multiplication facts from 0-12. The square magically aligns, and the students always love it!
24. Marsha from A Differentiated Kindergarten is giving away her Missing Numbers Down on the Farm: A Differentiated I-Spy Activity to Meet Common Core Standards - PreK-1st grade.

This 30 paged unit is differentiated to meet the readiness levels of your various learners. You can be certain to engage all your students without frustrating students still mastering the skill or boring those students who are ready to be challenged a bit more.
25. Michelle from No Monkey Business has donated her Tap Lights Language Bundle - 2nd-4th grade.

This bundle includes 5 Tap Light games where students race to "buzz in" the correct answer using dollar store tap lights.

Fun, engaging, & a great review of important grammar concepts.

Bundle includes games on nouns, verbs, sentences, adjectives/adverbs, and subjects/predicates.
26. Lacie from Polka Dots and Pencils is giving away her Data & Probability Scoot Game - 2nd-5th grade.

This is a game I created to review data and probability. Students scoot around the room, answering questions, to review bar graphs, dot plots, tables, probability, and range. I play these review games with my students, and they love it!
a Rafflecopter giveaway