Most Popular Post
My most popular post is the one I did
about Integrated ELD
last spring after visiting Myers Elementary in Salem, OR. This school uses Integrated ELD and OCDE Project GLAD

®

strategies to teach all students. They also use the Daily 5 and some teachers were starting Guided Math groups, as well. It was amazing to see the learning taking place at this school!
Another popular post of mine is
my post about Whole Brain Teaching
. I made a freebie of the rules, and included different genders and races to accommodate all classrooms! And after I posted this, the teacher from those awesome videos emailed me. I have to admit, I was a little star struck!! I definitely plan to incorporate more WBT strategies in 2013!
Favorite Post
My favorite product is my Calendar Starter Set. The math program at my new school does not have a calendar component, so it is up to me to create one. I found an old pocket chart in a drawer and have been making calendar pieces each month. So far, I have 3-D shapes and place value in my TpT store. I'm working on a time set, as well as a money set. Those should be out by at least the end of January.
Favorite 2nd Grade Blogs
Now for my favorite bloggers - this year has been so amazing for me since I started my blog. I joined
Teaching Blog Traffic School
and met so many other bloggers. From commenting on blogs, joining linky parties, and participating in fun things, like the
Teacher Blogger Gift Exchange
and the
Product Swap from Mrs. Stanford's Class
, I have met even more amazing bloggers! On my side bar are my absolute besties that I love to chat with online and even text and talk on the phone with some of them! Here is a list of my must-read 2nd grade blogs: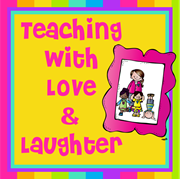 What are your favorites from this year?